Expat guide to living and teaching English in China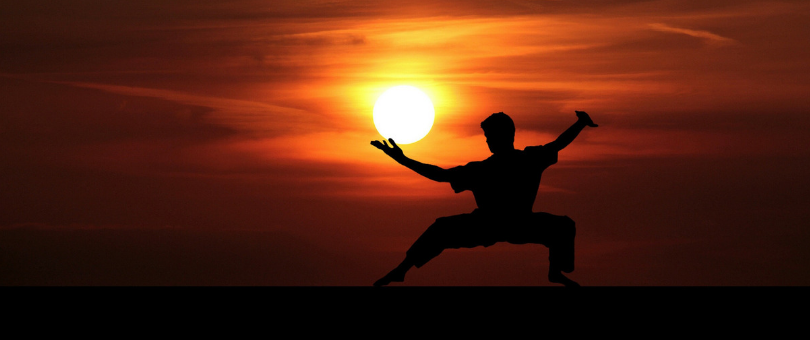 Have you considered living and teaching English in China? What things would you need to consider before you decide to pack up your life and move to the most populous country in the world? The first thing you need to decide is where you would like to live. China is a vast country and is as diverse as Europe, in terms of terrain, cuisine and cultures. Do you want to live in a futuristic metropolis with Blade Runner-esque skylines and international restaurants or a gritty, more down-to-earth city where you might need to rely more on your Chinese language skills to get by? Chinese cities are divided into different tiers. Top tier cities include Shanghai, Beijing, Guangzhou and Shenzhen. They all have totally different characteristics but share the similarity of being highly developed economic hubs, with good access to different services and relatively decent salaries. Do you love history, interested in traditional Chinese culture and don't mind cold weather? Then Beijing might be the city for you. On the other hand, the climate can be harsh and unforgiving in winter. There is also the issue of poor air quality with the AQI hitting very unhealthy levels at times.
Shanghai is a commercial city, so if you would prefer to live in a more westernised environment, where sleek towers stare back at grand colonial buildings across the Huangpu river, then this might be the place for you. Some people find the sheer number of people and the crowded metro overwhelming. Think about choosing somewhere less chaotic if you are not a fan of big city life. Shanghai is also one of the most expensive places to live in China and therefore could be a difficult place to save money if you succumb to the temptations of fancy bars and eateries.
If you are in the market for more tropical climes then you may want to consider living in the south of China. Shenzhen and Guangzhou are both modern, fast-developing cities, and comfortable places to live, if you can stand the humidity. Guangzhou is the home of great Cantonese food and deeply-rooted traditions, with over 2000 years of history as a Southern capital of culture and trade, whereas Shenzhen is one of China's newest cities. Shenzhen was little more than a market village 40 years ago, but now is a fast-paced and diverse city that is home to migrants from all over China. The wide palm-tree lined boulevards, gleaming skyscrapers and surrounding green hills and beaches, make this young city an attractive proposition for many. Guangzhou rents are a little lower than the more business-oriented Shenzhen. Shenzhen's air quality is often a little better than Guangzhou's because of its coastal setting. It is also just a hop, skip and a jump across the border to Hong Kong, although the new high-speed train allows you to travel from Guangzhou to Hong Kong in just 48 minutes.
Some of the stereotypes regarding China are true. It can be overcrowded, smoggy and polluted at times and in certain places. There are also things that people find frustrating about living in China. The cultural norms in a country with such a vast population will likely be very different from what you are used to, but you will be richly rewarded if you put in the time and effort to delve deeper and discover what China has to offer.
The government regulations have become stricter for teachers in recent years and they have recently introduced a points scale for the categorization of foreign workers. Points are allocated to immigrants based on their education level, Chinese proficiency and work experience, which can determine whether you are given 'expert' or 'professional talent' status. In the tier one cities you may find that the demands for teaching positions are higher and in many schools, positions are only available for people from certain native English speaking countries. (Such as Australia, Canada, U.K, U.S.A etc.).
If you decide that you would like a more authentic Chinese experience, you have more than 30 other provinces to choose from with varying climates, level of development and different cultural practices. Make sure to do your research first, but there are also plenty of Tier 2 cities with good food, nightlife and cheaper living costs. (You could consider Chongqing, Chengdu, Wuhan or Hangzhou). Bear in mind if you live somewhere where there are fewer foreigners, there will be a greater chance of experiencing culture shock and local people will be more curious about you, having had less exposure to people from other countries. Be prepared to be asked questions, have your photograph taken and receive some stares. You will also need good problem-solving skills (especially if you have no knowledge of Chinese), patience, resourcefulness and a willingness to learn about the culture. This in the long-term will make your life in China more enjoyable and so much more rewarding.
One thing about China is that it is a remarkably safe country, considering the size of the population. Some teachers that I trained from South Africa found it very amusing, when told that the main crimes one might fall victim to in China, included tea ceremony scams and being overcharged by taxi drivers. If you are coming from a place where it is dangerous to walk alone on the street at night, and violent crimes are commonplace than you will be pleasantly surprised at the levels of safety in Chinese cities. Having said that, you still need to keep your wits about you and be prepared to haggle when travelling around in touristy areas.
So, once you have decided on the location, you will need to find a place to work. There are many jobs available for teachers, but which job you apply for depends on a number of factors, such as experience and the kind of lifestyle you are looking for. Salaries are highest for those with professional teaching qualifications and qualified teacher status in their own countries and these kinds of teachers will commonly work in International schools. For those with TEFL certificates, such as a Cert TESOL and Celta, then you can expect to get a reasonably well-paid job as an ESL specialist in an international school or a reputable language training center. There are also jobs available in public schools and universities, and although the pay may be lower, the working hours and time off will be preferable to that of a language training centre. There are also plenty of agencies that will offer to find you jobs in China. Make sure to do your research first and ask questions about location, class sizes and contract details. Jobs teaching kindergarten aged students and young learners are often the more lucrative positions, as the demand on children in China to learn English from a young age is not diminishing. There is also a fairly strong market for adult learners who want to improve their English for study, business and travel purposes.
The working conditions will vary depending on the type of institution you are working in and your teaching context. China is a country that rewards those that scratch below the surface and engage with locals that they meet on their travels around this vast country. If you are interested in travelling, then China has something for everyone. Hike up Buddhist or Taoist mountains, camp in the desert in Gansu, visit a Tibetan temple and witness a sky burial in Sichuan, eat spicy hot pot and visit the panda sanctuary in Chengdu, go to the historical city of Xi'an to see the famous Terracotta Warriors. You will have no shortage of things to see and do and if the sensory overload and the frenetic nature of the city is too much, then China has plenty of places that are renowned for their natural beauty and clean air. Just avoid travelling during Chinese National Holidays when there is a mass exodus from the cities as people flock back to their hometowns to visit their families for Spring Festival or Golden Week.
China is not for everyone, but if you have a sense of adventure and are willing to open up to new experiences then living and working in China can be a rewarding, fulfilling and eye-opening experience.
Want to learn more about career pathways and opportunities? Join one of our professional development sessions held reguarly throughout the year in our Hong Kong training centre.
Clare Voke is a teacher trainer and Cert TESOL tutor at EfA, with more than 10 years' experience in various teaching and training roles in the U.K, mainland China and Hong Kong. She began her training career as a Regional Trainer for EF in the South of China. Since completing her Post-Graduate Trinity Diploma in TESOL, she has worked as a course director for Cert TESOL courses and is also a Trinity approved internal assessor for the Dip TESOL. She has an MA in International Social Transformation and has run courses on inter-cultural communication, as wells as presenting on similar topics at several academic teachers' forums. Having lived in China for a number of years, she is particularly interested in Chinese learners of English and is a keen student of Mandarin Chinese.