6 Valentine's Day ESL Activities for Young Learners and Adults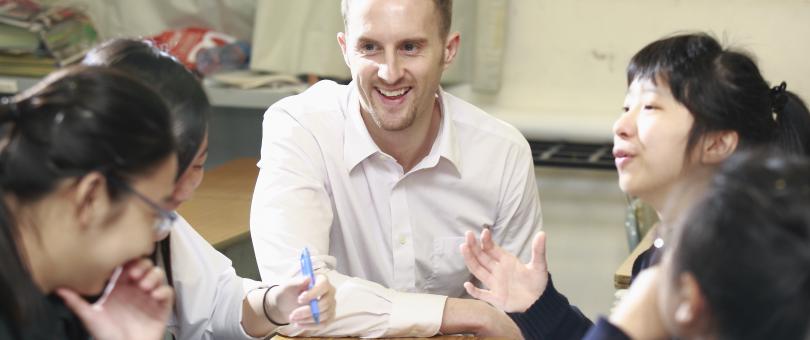 Valentine's Day is a wonderful time to delve into themes of love and friendship with your ESL / EFL classes. In my teaching experience, kids and adults alike enjoy discussing and sharing traditions and ideas about love.
Here are some of English for Asia's favourite Valentine activities to do in class.

Love letters : Famous People – 8 years old and upwards
Find some age-appropriate love letters for your class to read.  TheRomantic.com have great love letters from famous people. Pre-teach or elicit common collocations and idioms related to love, using visuals or clips from songs. Present and go through the conventions of a love-letter and types of language commonly found (descriptive adjectives, or recounting the last time they were together), using the famous love-letters as an example, do some quick comprehension checks on the text. Now it's time for them to create their own! Hand out slips of paper and ask them to write the name of a famous person they know. Collect the slips in and mix them up, before redistributing them around the class. Get learners to write their love-letters either from or to their famous person, if writing from, they can choose ANOTHER famous person to write to, e.g. Obama to Putin, Katy Perry to Orlando Bloom.

Speed Dating – Adults / Teens
Set context by eliciting from learners what are typical ways of meeting people when dating and board ideas. Have learners discuss how they met their boyfriends/ girlfriends / husbands / wives, if they are comfortable enough with each other. Introduce the idea of speed dating, a video might be good here – I like this one. Elicit feedback on what they think takes place and if it's a good way to meet people. Elicit what kind of questions they would need to ask people to find out information / compatibility in a short amount of time (3 minutes). Present and focus on form here. Then give learners some practice by asking them to create their own questions. As a final production task, have learners do a class speed dating roleplay. If genders are skewed, reframe the task as finding a new friend.

Valentine's Cards – all ages
Get elementary learners involved in writing cards to each other in the classroom and set a classroom postbox for them to 'mail' their cards. The condition is that they are given someone to write to but it has to be anonymous so that the receiver doesn't know who wrote it. Set context with some nice Valentine cards as visuals and elicit what language learners would expect to see inside the cards. Explain or give some reading tasks on the history of Valentine's cards. Pre-teach language and structure related to the cards, for example compliment, such as 'you have a great smile', or 'you are so helpful'.  Get learners making their own cards for each other (by nominating senders and sendees), and posting it in the 'postbox'. On Valentine's Day, deliver the cards to each student!

Love Poems – 8 years old upwards
Ask learners if they know or have a famous love poem, or know love poets from their own country and lead a short discussion session on various poems and poets.  Elicit what kinds of language they would expect to see in typical love poems and board any ideas. There are various poetic features you may wish to look at in more detail, e.g. genre – sonnets, acrostics, haikus (or even 'Roses are red, violets are blue') or poetic devices such as rhyming schemes, syllable stress and meter.  Present the particular form carefully and give practice tasks, such as listening (poetry recital) or reading on this before getting learners to write their own poems and displaying them in class.
All about Love – teens - adults
Make or have learners make some discussion questions on love, e.g. have they ever written a love letter? What was the most romantic thing to happen to them? Would they be willing to move to another country for someone else? Put the questions on cards or on a blank board game template. Have learners play by turning cards over and asking questions to their group, or rolling a dice and moving along the discussion squares. If they land on a question, they nominate someone in their team to answer it. This is a great activity for extended speaking practice.  

Love Songs – all ages
Liven up a class by introducing some love songs for listening practice. Stevie Wonder is great for some uplifting music ('Signed, Sealed, Delivered' for stronger learners or 'I just called to say I love You' for elementary learners). Introduce and pre-teach vocabulary and grammar forms, before doing gist and detailed listening tasks. One idea for a good detailed listening task is to cut up lines (or halve sentences) of the lyrics and give them to pairs of students. Have them try to work out the order of the song or sentences before they hear it. Play the song and see if they are correct. As an extension, learners could write another song verse with a partner. 
Remember to be sensitive to your learners' needs and moods and keep things light-hearted...and if in doubt, there´s always this gem that will never let you down, especially cover (no matter how late the notice).
Sharon is Director of Studies for English for Asia and a teacher trainer on the Trinity CertTESOL course. She has over 14 years of teaching and teacher training experience in TESOL. Sharon specializes in teaching young learners and creating material for teachers and students, as well as running professional development workshops for local teachers of young learners in Hong Kong and Macau. Her qualifications include the Trinity CertTESOL, Cambridge DELTA, and she is now finishing her MATESOL.