Teaching abroad: interview tips for new TEFL teachers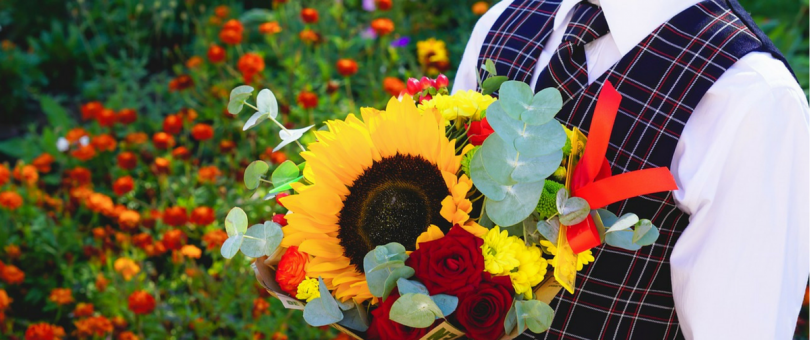 After completing a Trinity Cert TESOL or Cambridge CELTA course you will start applying for jobs. There isn't really a shortage of full time work in TESOL, but there is a lack of quality employers. Securing a post can be a daunting chore and presenting yourself in a professional manner will make a huge difference in whether you'll get hired or not. This week's blog looks at top tips for getting the teaching job you're looking for.
General Information
ESL teachers, especially recently qualified ones, usually don't have the best professional reputation in the industry. There's an assumption that most instructors are looking for temporary work to fund their travel excursions. Well known language or professional institutes, such as universities tend to overlook recent graduates, preferring more experienced and qualified instructors. Many employers will request one or two years post CertTESOL experience, a first degree (Bachelor) and an internationally recognised TESOL certificate (for example the Trinity Cert TESOL or Cambridge CELTA). It's probably best to avoid online TEFL courses as those have little if any creditability. For those lacking in experience, the following will help you leave a strong and lasting impression at the interview table.
What to Expect at the Interview
As someone who has interviewed potential teachers, most employers are interested in what skills the teacher has acquired and how they implement them into lessons. This could include lesson planning, material design, and classroom management. In addition, employers look for teachers who have a strong understanding of English grammar and phonology. Be prepared to discuss an aspect of grammar you've taught and take them through the lesson stages. Follow this with a discussion on the strengths and weaknesses of the lesson taught and what you would do differently and why. To support your discussion, it's a good idea to come prepared with a sample lesson plan and material that you've created and used in a class – this could be a lesson that you taught on your CertTESOL or CELTA course.
Then be ready to describe some typical problems while providing solutions related to classroom management. This could include things like grouping and regrouping learners during a lesson and the advantages of using group work in a communicative classroom setting. Potential employers may want to know how you personalize coursebook content to learners' needs and interests, and/or strategies you employ to sustain learner engagement throughout your lessons. If you have an MA, Dip TESOL or DELTA qualification, they'll undoubtedly ask more in-depth questions. In this case, it's important for you to recognize the needs of their learners and the strategies you intend to use in your teaching to address these needs. Make sure that you have a strong awareness of classroom dynamics (e.g. differences between multilingual and monolingual settings) and teaching strategies you adopt to address the challenges that come along with these.
What not to do in an Interview
For some, TESOL is gateway to the world that acts as a second passport. When asked about your initial motivation to teach please avoid answering 'to travel while getting paid'. It's fantastic that you want to watch sunsets and have a magical travel experience, but keep in mind people spend top dollar to educate themselves or their children. English is usually required for higher education and work. Generally, employers are not interested in your journey of self-discovery or travel explorations; instead they are looking to see whether you are dependable, professional, and committed to planning and delivering quality lessons for their learners.
Employers are investing in a professional educator, hence it's important to demonstrate this quality in the interview. Show them that you have an awareness of the culture and why English holds an importance in their society. Tell them what makes your lessons unique and communicative. Highlight specific speaking or language difficulties which are troublesome for the learners you intend to teach. We want to know that you've researched the county as well as the educational needs of the learners. Don't forget to dress and act as you would if you were applying for a job at home. Avoid arriving to your interview in shorts and sandals or coming in after a big night out.
Sure, there are plenty of cowboy employers who might not mind, but reputable organisations such as local schools and universities tend to hire professional instructors who take teaching seriously. There are plenty of well-respected language centers seeking well qualified professional teachers as well, so do your research before applying to make sure that the employer you're applying to is equally professional.
If you plan to make a career out of English teaching, it's a good idea to map your development path. What professional qualifications are you intending to complete, such as the Dip TESOL/DELTA, PGCE, or MA? What other short-term educational/developmental goals do you have and why? Remember, you've only just finished a four-week entry-level course and may have an unrelated bachelor's degree coupled with minimal work experience. Employers need to know that you are capable of development in lieu of your experience and education, so impress them by demonstrating your ability to evaluate your teaching and set personal development goals.
This may seem overwhelming, but I assure you, working for a dodgy school isn't the best idea. If you do opt for a less reputable employer, then be prepared for less than satisfactory working conditions (e.g. poor holiday and pay). Not to mention, unrealistic working hours and limited opportunities for professional development. You'll most likely work for schools which give English teaching a poor reputation. Living abroad poses many challenges and you'll be spending a significant amount of time at work. It's essential to choose your employer carefully. Lastly, think about your learners and the quality of instruction. They deserve a prepared instructor who's knowledgeable and helps them to attain their learning goals - It'll be challenging for you to achieve this if you don't have the support from your employer and teaching team.
Want to meet our team of teacher trainers at English for Asia? Come and join one of our teacher training workshops held reguarly in our Hong Kong training centre.
Bryan Holmes is teacher trainer and the part time course director for the Trinity CertTESOL English for Asia. His qualifications include the Trinity CertTESOL, MATESOL, and Cambridge DELTA. He has a special interest in phonetics and phonology and has been teaching for 10 years.