Top 10 reasons to teach English in Hong Kong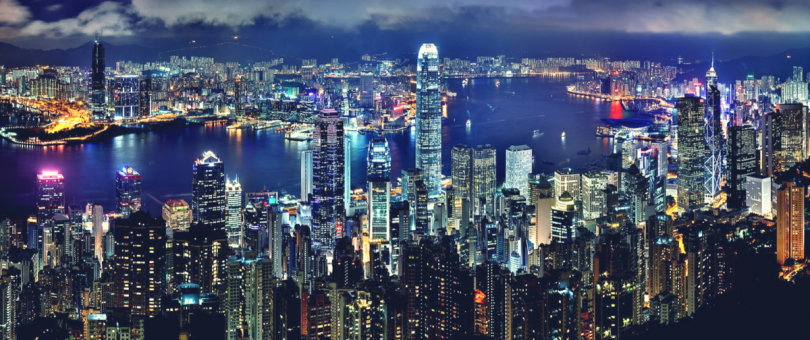 Working as a TEFL / TESOL teacher in Hong Kong is one of the most rewarding experiences you could ever have. In Asia, Hong Kong is often overshadowed by other teaching destinations such as Thailand, China, Japan and Korea. This blog aims to highlight why Hong Kong should be number one on your list.
10. Results happen fast
One of the most rewarding experiences as a teacher is watching your students improve. While teaching English in Hong Kong you may be surprised to see just how fast they improve. It doesn't matter if you're teaching two year olds or twenty year olds; students in Hong Kong are either highly motivated or strongly encouraged to learn by their parents. Lessons don't stop after your class either. You can be sure that students will be revising and practicing what was taught during your lessons.
9. The social life
One of the most daunting things about moving to a foreign country is the fear of not fitting in. The most common complaints I've heard from teachers who previously taught in China or Korea is after the novelty wore off, they found themselves spending a lot of time at home, alone. In Hong Kong this is almost impossible. There are countless sporting groups and social groups that are welcoming to all. There is a huge community of expats from a diverse group of backgrounds that engage in countless numbers of activities. From netball to ice hockey and shopping to dining, there is so much happening each and every weekend. Hong Kong's climate is also much warmer compared to Korea and China, so even if you're feeling lazy, the weather will be urging you to get out and enjoy yourself.

8. Enjoying the Outdoors
If you're not familiar with Hong Kong you might not realise Hong Kong isn't just a concrete city. Indeed that was my thought before I came to this city over 10 years ago. I was surprised to learn that almost 75% of the territory is made up of protected country parks. These parks are renowned for their stunning scenery with peaks that rise up to heights of 1000 metres by the sea. Hiking, camping and barbeques are all activities enjoyed by both locals and newcomers.
Hong Kong is also home to some surprisingly beautiful beaches. From April to October, Hong Kong's white sand beaches are the perfect place to meet and hang out with friends. You can travel directly to many beaches with public transport or you can try one of the more popular options and rent a party boat with anywhere between ten and fifty of your friends.
7. World class city
In Hong Kong you get to spend more time living and less time dealing with the never ending cycle of red tape that western countries are famous for. The city's train network and airport are ranked as some of the best in the world. Everything runs smoothly. If you have a sudden urge to go somewhere, just go. There's no need to check schedules or risk getting stuck somewhere. You don't need to own a car which eliminates dealing with licenses, insurance and parking. Signing up for utilities such as phone plans and internet is affordable and fast. Last but not least, Hong Kong is one of the safest cities in the world.
6. Learn other languages
Moving to another country gives you the chance to learn and practice the language of your host country. In Hong Kong it's possible to learn and immerse yourself in a multitude of languages thanks to the city's diversity. Some of the most widely spoken languages in the city include, Cantonese, Mandarin, Bahasa, Tagalog, Hakka, Thai, Hindi, Urdu, Vietnamese plus other languages from Europe and Africa. Language skills that you pick up abroad can be an asset in your home country.
5. Holidays
One of the perks of teaching is having lots of school holidays. Hong Kong is the perfect base to explore and travel other destinations around Asia. Japan, Thailand, Singapore, Philippines, Taiwan, Indonesia, Vietnam, Cambodia and Malaysia are all within 4 hours flight from Hong Kong and flights to those destinations are inexpensive. If you've ever wanted to fill up your passport with stamps, then Hong Kong is place to do it from. Apart from school holidays Hong Kong also has many public holidays scattered throughout the year.
4. Tax
In some western countries, tax comes out of every pay cheque and complaints about tax rates are very common. In Hong Kong you pay tax once a year. The current tax rate is 17% and depending on your situation you may not even have to pay tax thanks to generous allowances such as the married persons and children allowances.

3. Life opportunities
Living in Hong Kong will open your eyes to a whole world of experiences and opportunities. It's possible to study in some of the city's top universities to boost your qualifications. Hong Kong also has a very healthy startup community. With your own set of unique skills you may find yourself turning a side project into a major source of income. While networking through your social circles you could find yourself making professional connections that may guide and influence your future direction.
2. Respectful students
A student's attitude is one of the most important elements for a successful education. In Hong Kong students are generally quite respectful of teachers and behavior management techniques will not be a top priority while teaching here. Any issues that do arise can usually be addressed with effective communication between school leadership and parents.
1. You get treated like a celebrity
Working as an English teacher makes you unique in your school. That uniqueness means that students, teachers and parents will want to talk to you for no apparent reason or simply to get to know you. You can expect to be invited to local events such as barbecues, weddings and parties by teachers and parents. At Christmas time you will most likely be inundated with Christmas cards and chocolate. This will be repeated a few weeks later when Chinese New Year comes around.
There you have it; you've now been warned. Once you come to Hong Kong you will struggle to find a reason to leave.
If you're interested to learn more about teaching in Hong Kong, contact us here. If you're in Hong Kong and interested in becoming a qualified TEFL / TESOL teacher, come and join one of our free taster workshops. English for Asia's teacher training team also hold regular training workshops for more experienced teachers.
Ryan Robbie is a guest blogger for English for Asia. He has 10 years of early years teaching experience across a diverse range of schools in Hong Kong. He is passionate about building language skills through creative activities that young learners will remember for life.