5 creative activities for Chinese New Year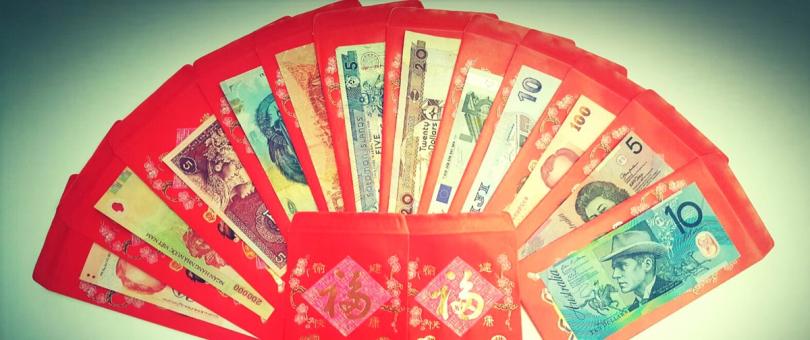 Squeak Squeak!  By the Chinese lunar calendar, this year (2020) will be the Year of the Rat and will fall on 25 January. Some parts of Asia, like Malaysia, Vietnam, Singapore, Korea and Japan also revel in New Year and Spring festivities around the same time. If you teach in an Asian country or have students with an interest in other cultures, engage your young learners with some of these fun activities. 
1. Chinese Fortunes
Create or find some fortunes for Family / Love / Money (or Job or Studies) for each Chinese zodiac sign, this could be done as paper cards with zodiac animals printed on one side and their corresponding fortunes printed on the back or as part of the Chinese art project 'Felt Fortune Cookies' (see next activity). Introduce the context of fortune telling through some nice visuals like a picture of a crystal ball, Chinese fortune sticks, runes, dice and elicit language related to fortunes. Pre-teach or review the use of the form going to + verb to talk about predicting the future based on observational knowledge. Elicit typical fortunes told.:
You are going to meet the love of your life in a week
You are going to get a promotion
You are going to pass all your exams
You are going to receive a lot of money soon
Have learners role play fortune tellers and clients and carousel, switching places often. Demonstrate the activity with a strong student:  clients pick their zodiac and ask about a particular area of their life (Love, Money, Family etc) while fortune tellers read them out. At the end of the activity, elicit feedback and get students discussing which fortune they liked / didn't like and why.
2. Chinese Art project
Involve learners in an art project, focusing on language for instructions, e.g. imperatives for commands. Choose an art project like these Chinese Drums for younger learners or these brilliant felt fortune cookies for older learners (who can write their own fortunes for everyone), and lead the class into making their own Chinese arts and crafts.  Other popular activities for very young learners include making Chinese lanterns and animals from lucky red lai see packets – easily available from local stationary shops in Hong Kong and China Towns around the world.
3. Chinese New Year posters
Read Chinese New stories and facts to learners and get them designing posters, or if technologically inclined, creating infographics (using Canva – a free website for designing posters and infographics), similar to this one.
4. Race to the Word
This activity works best at the end of a Chinese New Year unit using vocabulary already pre-taught in previous lessons to review and recycle in an exciting class competition. Divide the class into 4 teams, give each team a different colour marker and using an overhead projector, show a giant wordsearch (only the grid, without the words at the bottom) like this wordsearch on the whiteboard. Read out clues for the words, teams have to guess and find them on the screen. When they have spotted the correct word, they put their hand up and run to the board to cross it off before another team can. The team with the most words crossed out, wins.
5. Storytelling
Chinese New Year, like any festival, wouldn't be complete with story-telling activities. These books are great for teaching the tale of Chinese New Year to learners, or you could also try this printable story from Scholastic. Pre-teach any necessary vocabulary and try a few different tasks that exploit reading skills.  For those learners who find it hard to sit still while you read aloud, get them reading to each other in pairs, or drawing illustrations from their favourite parts of the story.
From all of us here at English for Asia, we wish you a Kung Hei Fat Choi!
Sharon Maloney is Director of Studies for English for Asia and a teacher trainer on the Trinity CertTESOL course. She has over 14 years of teaching and teacher training experience in TESOL. Sharon specializes in teaching young learners and creating material for teachers and students, as well as running professional development workshops for local teachers of young learners in Hong Kong and Macau. Her qualifications include the Trinity CertTESOL, Cambridge DELTA, and she is now finishing her MATESOL.