I finished my CELTA/CertTESOL - Should I take a Diploma or MA in TESOL?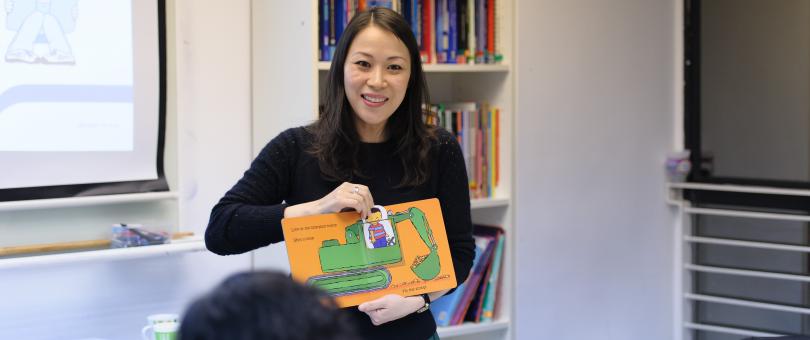 Given the range of options available to teachers who want to develop their experience in TESOL, it can be difficult to decide which pathway to follow after you've obtained your initial TESOL certificate. The most common next steps for teachers with a couple of years of experience are to go on to do either a Trinity DipTESOL or a Cambridge DELTA diploma, or to go into a more academic TESOL Masters: either MA TESOL or MA in Applied Linguistics.
What's the difference between an MA and Diploma in TESOL?
The main difference between the Diploma and MA courses is that Masters courses tend to be more theoretical and research-based, whereas TESOL diplomas are more practical and classroom-oriented. Although there is a wide range of content on TESOL masters from different institutions, most do not include a formal practical component which develops your teaching skills under observation from an experienced tutor.
A TESOL diploma gives you the opportunity to develop with peers in the industry under the guidance of a team of very experienced TESOL trainers, developing your language awareness and exploring the different approaches and methodologies used in the industry, tightening up your classroom work and realising why what you do works in some cases and doesn't in others. The thorough, face-to-face observation and feedback process allows you to upgrade your classroom work in very specific areas that will stay with you.
By contrast, a typical MA TESOL or MA in Applied Linguistics requires much more background reading and covers a much wider range of TESOL content, preparing you to develop your knowledge of language and methodology in order to perform academic research into classroom practice, teacher management or training. The research process itself is immensely rewarding, but relies on significant background knowledge, a lot of which draws on your own experience and intuition in the classroom.
Another consideration is the career pathway that you have in mind; if you want to develop in the private TESOL industry, through school management and teacher training, the TESOL diploma is a gateway into senior teaching positions and in-service teacher development at your place of work. The TESOL MA, on the other hand, is often seen as a step on an academic pathway, opening doors at universities and in the field of English for Academic Purposes (EAP). In fact, many universities, especially in Asia, require their lecturers and teaching staff to have a masters before being considered for employment.
How do I choose between a TESOL MA and a Diploma?
Personally, I have always felt that the classroom is where the most valuable work (real teaching and learning) occurs, so I opted to take a Diploma course first, to hone my teaching before going into more of the theory behind different approaches and getting involved in classroom research. I found this to be better for me, as the Diploma opened up career paths in TESOL management and teacher development which I may not have been able to go into with an MA alone. Additionally, managing time and resources for my MA research was much easier after having gained the types of practical insight into language learning which I developed on the Diploma.
The choice you make about which step to take depends on your approach to your development as a teacher. If you feel that better practice is achieved through application of theoretical knowledge, then the MA route is for you. If, like me, you feel that classroom experience gives you the ability to analyse and investigate classroom practice more effectively, then the Diploma might be a better choice.
Tom Garside, EfA's former Director of Teacher Training, has 18 years of teaching and training experience in Europe, New Zealand and China. He holds a degree in Linguistics and French, Cambridge CELTA and DELTA qualifications, a Post-Graduate Diploma in TESOL and an MATESOL. He has trained teachers in Europe, as part of the European Union Comenius teacher development project, provided initial training for the Trinity CertTESOL and provides in-service training for native and non-native-speaker teachers in a wide range of teaching situations. He is the author of the essential CertTESOL course supplement, Tesol: A Gateway Guide for Teachers of English.